Thousands


Thousands living in fear
For they knew Hitler was growing near
In Poland her career would soon to be
As she helped scared persecuted to flee

Gas chambers were yet to come
For not all heeded the warnings of this young one
Compassion and determination
Made her the a first in reporting the War of all Nations

A thousand horses and a thousand horsemen
A thousand tanks, her story found both ink and pen
Hollering of the invasion to be
Her worth all would soon well see

As German troops invaded Poland
Her report the first of World War number 2
The first female War correspondent so new
Setting the stage for all the brave lasses who followed through

Days long ago when a woman's job just wasn't so
She led the way, helping thousands begin a new pathway
She was the model for those who came after
She never quit, until death's battle won its toll

Her beauty had faded at the age of one hundred and five
Her moxy and determination they stayed vibrant and alive
She sipped champagne to the very end, one oh five
A tear for the lady, whose bravery defeated an evil campaign

Clare au Lune
For all tiss worth
You were and angel
Brave on the front lines of truth

Rest in peace, divine, for all time


In Dedication and In Memory of Clare Hollingworth

That she was the first to report on the start of World War Two may be seem as a stroke of good luck, however, she was before this active in helping many escape Poland and get visa's to the UK, and her career only started with this event. She reported all over the world, and was a great woman, in an era where this was not the norm.

The news article you see was hers, at the time it was not normal to attribute the news to the reporter.

It saddens me to see such great spirits go, a deep sadness.

From Wiki
Clare Hollingworth, OBE (10 October 1911 – 10 January 2017) was an English journalist and author, who was the first war correspondent to report the outbreak of World War II, described as "the scoop of the century". As a reporter for The Daily Telegraph in 1939, while traveling from Poland to Germany she spotted and reported German forces massed on the Polish border; three days later she was the first to report the German invasion of Poland.


---




Swedish Shame

Nordic Reich
Marching in daylight
Grown men afraid of shadows
Hitting strangers with their poison arrows

Marching to defeat the hungry and weak
Supremacists with no hearts nor a soul to seek
They have no compassion for their fellow man
One day, they shall see, the world is humanities land

Marching with violent aspirations
The blackness of their hearts a sad situation
When a sole women in anger stands in confrontation
Maria-Teresa, that day was ablazen

She is a hero, for taking a stand
She is a lady whose heart is so grand
One woman with brave hearts courage
Made Nazi cowards seem quite malnourished



---

Notes: First to be very clear I am speaking about the neo-Nazi marchers in Sweden, The march in Borlänge was organized by the Nordic Resistance Movement (NRM), a political party that opposes immigration to Sweden by non-whites. There were many Swedes there protesting against them as well. Sometimes a title is shocking to provoke the reader to come in and read, however to be very clear, having traveled to Sweden many times, its a beautiful land with beautiful people. I am sure most Swedes would agree with me, they would be ashamed of these marches, as would most people in most countries!

The poem is inspired by a recent event Tess Apslund, 42, stands with a raised fist in front of uniformed neo-Nazis during a Nordic Resistance Movement demonstration in Borlange, Sweden, on Sunday, May 1, Photo will be attached!

Unforgettable


No one has ever been like you
Another day is a miracle with you
Tied by the bond of love and song
All the years passed with only us two
Love was holding your hand
Inside my dreams, that's where you my idol lived
Emptiness when you passed on

Could I recover from this misery?
Old age has crept also into me
Lost and now found, I shall soon hold your hand
Eternity, I spend with you poppa, King Cole

acrostic Jan 2, 2016

Dedicated to Natalie Cole, may she rest in peace

Queen Tamar

She had a sword
To cut of the heads
Of subjects not fitting

She has a heart
That lies upon a cold stone
Torn, withered

A knight from afar
On horseback did ride
Passing by the tombstone

He glanced, the wind at his back
He slowed, for no reason
Other than chance

He unmounted and strolled over
To this old stone of long ago
And felt the beating heart

Of the past

Feb 22, 2013








Heloise on Abelard
These barren walls
Keep me chaste
Vows of silence
Diminish nothing of wanton passions of the past
Days in silence, looking upwards to God
Thoughts linger, to where true love lies

I toil in Gods works
Knees now as rocks
All of Gods floors, so clean
Daily rituals, in quiet do I share
Our virtues preserved, hidden from worldly sins
But I have loved, yes, and long I still do

Illusions of piety, they scare me not
Love stirs goodness, surely no sin
The days of eternal springs
Gardens so fresh, flowers in bloom
Hand in hand, with his intellect and charm
Beauty within, for we dared the philosophical

Arms and legs entwined, deep in thoughts
My professor of life, and thinker to all
He belonged to France
Nobility, and all
We parted in love,
Who sees my tears, behind these walls?

Our reasoning lost to passions turn
He admits not, the love he yearns
His Order condemns, his inquisitive thoughts
He burns what he writes
Heretic or not
A leader of philosophy, a greatness in his time

A fate, that brings upon me guilt
His torture of manhood, he suffered much pain
Questioning his intellect, is love, his very brain
Each to our separate, Abbeys' of god
Vows of silence, yet the ink flowed
Reliving now, what surely, should have been

A love so great, why considered a sin?
Has not this society, any compassion at all?
Learned I was in Latin and Hebrew
And so with the pen, letters did flow
And from afar, in pain, our love re-lived
Passions in ink, became again exposed

Alas he is older by a fortnight or many
He longed for love, yet he fights from within
His values, his passions, his life's dedications
His soul has been burned, wounded by time
Ending his years, thinking seduction undone
Redemption shall be waiting, from the heavens above

My love Abelard, my tears you never saw
I was strong, as you gave me the strength to be
And I, was happy, knowing our desires shared
The angels will tell you, your fame will endure
For the greatest of all philosophies
Our love will be


Bianca of Venice

Venice, the daughter of the sea
Winding paths, waterways or cobblestones roads
Rulers of the renaissance, noblemen would be
Her navy full of conquests, her triumphs all would see

From nobility rose, a woman fair
Her life a whirlwind, with her share of despair
Banished from Venice, for daring to speak
Her desires and wit, did many a man seek

The golden rose the pope did give
As she fled to Florence, so young and deceived
Her strength in spirit and a mind so refined
Her friend Marco, the captain, with whom she dined

He parted his wisdom as best he could
He sailed victorious, for Bianca he should
His secret was safe out on the seas
Which is why he and Bianca, could never be

Her royal blood would keep her in stead
As nobility in Florence would turn their heads
Francesco indeed would commission a palazzo
For Bianca his mistress, in waiting, his queen

The Grand Duchy of Florence, all powers bestowed
A seeker of knowledge, of wisdom composed
His Austrian wife, alone, cold and barren
Could not compete, with his love yet to be

They danced, they confided, in each they held
A love of intellect, beauty and lust to be feld
And sadly, one day, the enemies of Venice
Plotted and schemed to bring about a demise

The poison was swift, and an era did end
In a villa in Florence, Francesco was dead
Bianca his love, her beauty unblemished
Fell by his side, and whispered to thee

My dear, my love, it was meant to be

Bianca Cappello (1548 – 17 October 1587)


Powered by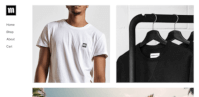 Create your own unique website with customizable templates.