Why oh Why
By Seren Roberts, Tim Smith and Arthur Vaso
Oct 2016


This Collaboration was inspired by Seren Roberts, who was just in Cardiff, after learning of a brutal murder there.

Tributes are being paid to two Matalan workers discovered dead in Cardiff on Wednesday. The bodies of Zoe Morgan, 21, from Llandaff North, and Lee Simmons, 33, from Grangetown, were discovered in Queen Street, Cardiff, at 5.50am on Wednesday. The pair both worked in Matalan and had just finished work when the incident happened.


Why oh Why



Sat, with his head in his hands
Remembering how love had once been,
Now, because of his stupidity
He was on his own, solitary again

Remembering, how love had been,
Behind the bars he now calls home
He was on his own as before and again,
Realizing, he was such a petty bitter fool

Behind the bars he now calls home
His mind, aflame with tears of regret
Realizing he was an utter fool,
To have stabbed her to death in a bloody pool

His mind aflame, with deep regret
Why... did he buy a knife that day...why?
To have stabbed her to death
Cause she had given love another try.

Oh how he wishes, its he that had died



Lovers Die



I linger with the scent of flowers
cascading over what was once spring showers

Your red hands drip passion
long since cooled
darkness surrounding you has lifted
and only I can see the light

Why couldn't you leave
a girl clamoring to be free
dressed in a burnt orange skirt
driven to the stake with your hurt

Words were written on the wall
but all you did was erase it all
Twisted as the knife turns
in a cell your hell burns






Mannequins Cry



We have no faces
We have no voices
You think we have no feelings
You see us as objects in commercial spaces

We saw the hidden knife unfold
We saw the young ones stabbed so bold
Pain is the emotion that frightens us all
Mannequins crying, tears running as we see her crawl

When the blood flowed
When the redness of hate showed
We with no faces
Shed tears at the human disgraces

Such young love so brutally robbed
By the jealous and lonely one, made us all sob
He regrets I am sure the hate that overflowed
Life's so torn it can't be sown


Powered by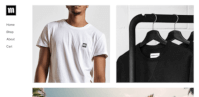 Create your own unique website with customizable templates.