A Question of Love

Loves promenades towards emptiness
longing is a void
darkness of a million universes
where mythical black holes
chant of timeless desires

Yearning for carnal eternity
where candles never die


Two of us
never met
oceans apart
gasping for affections
in different times
winds may have swept
this way or that
never seen

Wind and candle lie in death
so lost
in emptiness


The Painting of Desire

I view the art you so vividly display
I am moved in the most sensual of ways

You set me to dream of passions edge
The caress of your promise so lovingly pledged

I gaze at the art and dream of the lover
Wishing only we could be uncovers

Such spiritually erotic whims you do thread
I confess I will soon forget all poetry read

I will embrace the poetess and take her to my bed


May I Caress Your Heart


Alone, in Paris
The flowers sing
Le jardin du Luxembourg
I look at all the pretty ladies
Which one of them pray tell
Is you
The one who wishes for that sweet caress
The one whose painting hangs on the wall
The one who knows beauty runs deeper
Than a river running to kiss the oceans swell
The grandest of castles with candles dim
There in the damp night would bonds begin
If only you would listen to my whispers deep
Forgiving the scars I have suffered
As in the night I have wept
Napoleon marched forth across great lands
I the knight have lesser demands
If only you, whoever you are
Would take hold of me
As we dance away our eternities
Sur le pont de Avignon
Where the river flows
Like poetry

I Touch Your Existence

I wish
With every beat of my heart
I could hear you whisper
My desires are your desires
Your dreams sing to my every wish
The sweet dew of honey
That flows between our souls
The softness of your touch
The fears of your dreams
I can be your forbidden fruit
Let me hold you
In the bond of eternity
Let me be your final breath
As your love is my only hope
That love exists at all

June 2013

---
Spring Waltz


Flowers
Fragrances and bouquets
Morning dewdrops
The rising sun
Throwing promises
As Gaiety sings
Young lovers kissing
As the rose buds bloom
Rain drops caressing
Memories floating
Past and present meld
In the coming of spring
A butterfly
Plays with my strings
Éclairs to savor
As eyes kiss eyes
I take hold of you
Dear spring
We twirl you and I
Young and old
Musical chairs
Lovers wed and bed
I smile at the sweet scent
Cane in hand
Off I go
A blind man
Who waltzes in the spring

---


Dance of the Knights

Mystery shrouds the star lit night
As lovers exposed to evening delights
In masks we dance, we all go around
Who is who, do we really know?
Who is Romeo and who is to die?

Ladies in waiting, do their waltz
As the Lady of the evening bathes at dusk
Champagne glasses in pink do reflect
All the Shakespeare penned, indirect
For its he that said we love to decept

Young lovers will hold onto devotions
Choose between Montague and Capulet
For lances of blood forever thrust
Into the loser of Williams tales
Mademoiselle is saddened by wilted rose

She smashes to pieces all her dreams
The waltz of knights and lovers will end
She had to choose between Montague and Capulet
She chose first the arrow, for hearts don't mend
Shakespeare wins yet once more

For with my saber, I drank champagne
And read this tale yet once again!
Montague and Capulet on horses rode
As Sergei pondered and composed
Juliette just shed her tears

Dancing Knights have no fear
The ballet of love makes one shake
As the Knight lances his final spear
The irony of classic tales
Old stories we hold so dear



Where to begin! Well although this seems somewhat about Romeo and Juliette, its actually based on a song, that well its also a muse on Romeo and Juliette. The song/artist is Alizée - Mademoiselle Juliette

Although Montagues and Capulets are characters in Shakespeare's story, "Montagues and Capulets", is also known as "Dance of the Knights", a work of classical music written by Russian composer Sergei Prokofiev for his 1935 ballet Romeo and Juliet. Later, he wrote versions for both orchestra and piano. Thus the Title of the poem, and the mention of Sergei in the poem.



Powered by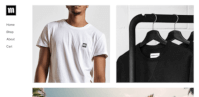 Create your own unique website with customizable templates.