Here you will find poems about historical events and persons. The first poem titled "beausoliel" is about the Acadian French settlers who where deported from Canada
I find it interesting in light of what is happening now in the middle east, that
If people would only learn from history, thus I liked the quote below attributed to Saladin

Victory Is Changing the Hearts of Your Opponents by Gentleness and
Kindness."- Saladin

Croisades – French for Crusades

Although some historians paint Saladin as a kind and compassionate man, he
was afterall a man who attacked and conquered many peoples.



Balian of Ibelin c. 1143 – 1193) was an important Frankish noble in
the crusader Kingdom of Jerusalem in the 12th century.

The Council of Clermont was a mixed synod of ecclesiastics and laymen
of the Catholic Church, which was held from November 18 to
November 28, 1095 at Clermont, France. Pope Urban II's speech on
November 27 was the starting point of the First Crusade.


From then on, he ordered prayers in all the mosques of Syria and Egypt as
the sovereign king and he issued at the Cairo mint gold coins bearing his
official title—al-Malik an-Nasir Yusuf Ayyub, ala ghaya "the King Strong
to Aid, Joseph son of Job; exalted be the standard." The Abbasid caliph
in Baghdad graciously welcomed Saladin's assumption of power and
declared him "Sultan of Egypt and Syria."



Tears of Jerusalem


Mighty oars to take us away from our shores
Our horsemen marshal their men at arms
The trek is long, battles of the blood-soaked
Our swords we hold high
Above our heads, the cross guides us to righteousness
For King and God
For we are the Franks, the Knights of Christ
Glory be to our Lord, and Urban
The council of Clermont shall decree long before us
That we are the divine soldiers, Templar's in gold battle dress
The bearers of Christ's will
The heathen Saracens shall lie in pools of blood
Below our feet


Saladin the Sunni of Tikrit
In the valley of Balbeek his wisdom's took hold
A warrior of the brave, a man of the peace
Whose compassion was ruled by the quill
His sword was of last resort
A man of traditions and honorable intent

The barbarian Franks made it so
The land of Christ could not fall into Saracen hands
Saladin with his Arabian horses and arrows strong
Would show the Franks, their world was wrong
He offered peace and passage too
The Croisades said Christ or death but never YOU
Never, never the Saracens or their evil ways!!!

Facing the Tower of David and the Damascus Gate
The archers fired every quiver and every bow
For six days and nights the ramparts held strong
The Saracens fell one after the other, an arrows slow death
The Gates of David once more protecting the onslaught on infidel goliaths
The Seventh day they all rested
Saladin's messengers demanded surrender as the Franks laughed
He warned, I will offer you the Olive branch once, only once
True to his word The Mount of Olives was to be the Scarceness victory
Bailian surrendered, and the crusades where doomed to the books of history

From his teachings of youths wistful past
Saladin was of compassion and honor
The Christians, the slaves the refugees of war
All given safe passage, A gracious Kings heart would save many a soul
No blood would flow on the narrow alleys of Jerusalem
The Sultan of wisdom allowed all to worship in the kingdom of the Levant
Islam was indeed in the golden age

The Knights of Christ
The Crusaders or Gods will
Would draw on one last gasp
Lionheart would lead the fatal entourage
As each horse was lost in battle
Saladin provided Lionheart yet another
Honor amongst great leaders, above all
Compassion won over battlefield lust
The Crusaders fell into the sea of lost memories

Jerusalem is lost
Lost to the heathens
Who have seized the holy lands
The battles lost
Tears we weep for Jerusalem
Tears fall onto the cross
Roads of history
Paved with pain
Tears of Jerusalem


Beausoleil

We loved the land
We tilled the earth, under sun we toiled
We pledged our souls, to nature's whim
The King of France none to pleased

We took the sacraments
We held our faith, mournful to fates embrace
The British demanded a new oath we take
And scalped we were, both sides did partake

Our villages burned, our fields afire
Our woman and children, in hunger perished
We feared Monckton, a hunter of death
And from him, to ships hold, deported at best

We preyed to Canada, to lend us a hand
Evangeline an angel of our land
The darkened forests, to where we fled
Became bloody in battles, and turned to red

For Redcoats wandered in search of scalps
As Father Le Loutre preached unheavenly deeds
He was bloodthirsty and in skirmishes his evil flourished
His Mikmaq warriors helped rivers flow to blood

We lived along the rivers edge
We fought them all, to no one did we pledge
As serfs we served, to whom did rule
In the end, the forest sang our quiet eulogy

The vessels sailed from Halifax
With their human cargo of Partisans
Off to the West Indies, and a new land
Disease triumphed where Lord Laurence failed

And so the voyage, onward went
The traditions of Grand Pre, to Louisiana was lent
And there they settled, peace at last
As angels of their battles, in sacrifice did rest

May 20, 2013






Evangaline


Joseph Broussard (1702–1765), also known as Beausoleil, was a leader of the Acadian people in Acadia; later Nova Scotia and New Brunswick. Broussard organized a Mi'kmaq and Acadian militias against the British through King George's War, Father Le Loutre's War and during the French and Indian War. After the loss of Acadia to the British, he eventually led the first group of Acadians to southern Louisiana in present-day United States. His name is sometimes presented as Joseph Gaurhept Broussard; this is likely the result of a transcription error





Of Gods and Men


Men of cloth
Men of faith
Against all evils, lost hopes
Choose the light and will of the gods

They stay
Where all others flea
They reflect upon lost causes
Yet give of heart and sweat to the poor

They are not brave hearts
They are but kind souls
To the last breathe
Weep not for these heroes

The village adores and praises
For kindness transcends religious teachings
To cure and heal is god's gift
And natures way of life eternal

Pascal's wager in the minds of a few
As old men contemplate
Wildflowers who by the grace of god, receive the sun
So in fate, planted, they stay, they do not run

They are not the last or only
They are but the hope of what can be
They reflect the goodness we all desire
In love of mankind



Des hommes et des dieux, dedicated to the Trappist monks who lived in harmony with the largely Muslim population of Algeria, until seven of them were kidnapped and assassinated in 1996 during the Algerian Civil War.


Alexander the Tsar of France

Alexander a Tsar of ideals
A man of heart and noble thought
His mentor, Swiss, Monsieur La Harpe
From childhood, molded to play histories part

He built his armies, to defend his land
His imperial crown and noble lands
Serfs and soldiers, all as one
Napoleons fodder, yet they won

A kind soul, with Christian heart
Ideals inspired by youthful dreams
La Harpes moral guidance did play
Mystical as a musical harp

Onwards in life did this Tsar March

Napoleon was exiled, to an island of defeat
As Cossacks marched along Paris streets
They danced both sides, in freedoms hard won
Josephine and Alex, in the night, dined alone…

The Tsar became Frances golden light
Bringing reforms and Senate into the light
Who would have thought, so long ago
The Tsar of Russia, in Paris did go?

He defended the lands, borders and rights
Giving the Nobility and England a terrible fright
What he feared at home, he endeavored abroad
He was the beginning of visions to be…

Vive la France
La liberté
Peace and Fraternity
Our Holy Alliance


Powered by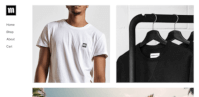 Create your own unique website with customizable templates.