In Memory of Sonny Doyal Roper October 14, 1943 - August 29, 2018

Angels in Flight

In darkness at day or night I'm never alone
For I have six angels to see me home
Nothing in this world I have to fear
My six angels are always near
When my troubles are hard to bear
My angels are always there
They will guard and watch over me
Until this world I'm ready to leave
And when it's my time to leave this land
They will guide me hand in hand

by Sonny Roper 7/30/2018
In Memory of Leonard Cohen Sept 1934 - Nov 2016
The End of Love

A secret grief rips apart all that was
Slaves to the sexual caresses of time
Stallions in black gallop gallantly in fields
Of spring full wishes
Thou seeith the birth of love
Naked hopes surrounded by sweet perfumes
Seduced by the gods or by demon fools


Dancing, towards our own charades we sing
Funerals consume autumn's dead poets
The gravestone cold and gray
We hug it like a long lost friend
One may see a battle lost
The other a battle won
In November we reminisce the soldier and singers too

Didst you know I was a prostitute?
Selling my soul to the hourglass of eternity
Foolishly hoping to sleep upon her breast
Shivering as others seem to fall right at deaths door
Brimstone, black and rose

The underbelly of St Laurent
Youthful boasts as the old man in cane hobbles
Generations sailed down the main
Some seeking solace others finding fame

Vaguely the recollections appear
Visions inside dreams inside the darkest fears
The end of love is near
For the hand above is reaching
As I float to the end of time

Enchantment in the crypts
Ravens dancing as they consume our mortal
Hearts
No smiles, no sleep
Thou did knowest I'm surely certain
The dance of death
Only to be followed
By a piper
And angels violins

Rags and shrouds, kiss them all goodbye
Hallelujah






In Memory of CHERYL ANNA DUNN June 2, 2016
It is with immense and great sadness that we have learned of the passing of Cherl Dunn, She was to be guest poet here, so I will ensure her Bio gets added to the Guest Bio's section.

There are no words and my condolances to all her family, I hope this reaches you and see all the hearts of other poets she touched.

THe following poem is a dedication to her, I tried to write a poem as if I were her, in her style, and even I could never do her justice, this is my humble attempt at making sure she is remembered!

Cherl, you brightened the hearts of many poets, more than I could have imagined, You where an inspiration to me, and I think you and will miss you dearly! RIP

---
Our Lost Angel of Devotion


I am at the bottom of the well, utter blindness
Looking up towards the sky
The heavens, rapture and my burnt out dreams
I seek solace among the angels overhead
I see them in robes, clashing with reality, can you?
Bathed in ignorance, dancing in sin, slain and now shamed
I am the mad hatter
Anger and besought at the taking
Of the sweetest amongst us
My hat dances on my head, as hurricane gales caress phantoms
Madder than even the rabbits and Alice of Nottingham
I so miss my queen, she was the rock and she was the stream
Of verse that carried the poetic, the glory and the untold stories
She was the heart, rented inside of me
Made me almost human if you can believe the lion or faded mirrors
Her words where photographs embedded inside my tarnished soul
She was music, she was a singing raven, and she was the sweetest southern rose
My tears fill the coffin of the sailor long ago
Great lakes of many, Erie feelings, poor lost child huddled within
Oh we traded stories and pub filled glasses enticing the listeners
The poets of the oceans surf, one day to touch the salty breeze
Shipwrecked inside our dreams
Writing for those poor drowned lads
Tales that seemed unimportant then
Now they become the volcanoes rising from cold oceans depths
We have told and recited prolific prose
In the harbor front bars of hunchback poetry
It tears me from top to hat and bottom of glass
That you are not here to praise
From afar yet in the poet's eye you knew me as Cheri
We lived in the boats of past dreams, knowing life was surely precious
In this wonderland, here was you and I
Unlikely suitors to waltz in the grandest of southern dance halls
You my dear Cherl where always, always eternal in my heart
And always will be
The princess of both stories and verse
Whether storm filled nights, with cloudy recollections
Or sunny skies on the corniche of long ago battlefronts
You so sweet and me so sour and we cooked at the swamps twilight hour
Now you have run, run to the sky, and I am left, faceless to wonder why
So when I walk amongst the corroded stones
Of those buried from love stories long ago
Let me water the flowers on their graves
As I pass yours, and blow you a soft fragranced kiss
For you where not only my friend
You were the companion of this poets many woes


Let may lay my head on this cold stone bed
Let me weep in funeral flowers
For I wish these dear thoughts could be read
By you from the gates above
Why do we wait till the very end?
To say words only when loved ones are dead

Dedication to Cherl Dunn, by Tim Smith

A very talented Guest Poet here, have also written a dedication to Cherl Dunn, I thought it nice that her family may view the heartfelt words of no only me but other "soupers" God Bless

Dedication to Cherl Dunn

Looking down my tree lined street

the setting sun casts her glow

upon the Chestnuts, Maples, and Oaks

dressed in worn out yellow ribbons

telling the story of friendship and loss

strength and courage.

How there was hope and there were dreams.

That life wouldn't pull us apart.

There was community and passion

and smiles each time you went through that revolving door.

We prayed, yes we prayed for us that we wouldn't lose you

that we wouldn't be missing someone so true.

I raise my head up to the skies

washing away a lingering tearful cry

and remember ....

Your amiable soul, dynamic, invincible and unique

Your stupendous dose of humor, indulging, infectious and unstoppable.

Your enthusiasm to give, to share, and your boundless care

Your friendship, a treasure trove of trust worth.

Wherever you were, there was harmony, and a breath of fresh air

You were a friend, who never postponed one minute of life

You used every minute to fill ours with joy

I raise my head high and remember

i remember the moment my laughter died

that moment when I asked why

Why are the good, the chosen ones, to suffer for others 'evil

Why do they go first, why do they die young

Why are they now far, so far ?

In that moment of helplessness and doubt

In that moment when faith was provoked

I cried like a child, I didn t need another hero,

I just wanted my friend back

I wanted her so bad to be near, to survive

Once again I raised my head,

I got lost in the sky,

And I swear I saw her with these eyes

And I swear, I heard her with these ears

She said, 'Death is not for the living, I am so much alive '

Then, it was night !

I raised up my head, and a luminous star lit

my once darkened sky with warm breezing light.

By Tim Smith


You are missed
RIP
Cherl Dunn

---
Muhammad Ali, 'The Greatest of All Time,' Dead at 74, June 4, 2016

The Legend

He was not a humble man
Everything he did, was big and grand
He taunted and barbed with poetic flair
His opponents he angered
Entertainment in the air

He was a legend, bigger than man
A champion in the ring
He often took a heroic stand
Breaking barriers of narrow minds
He defined his style in his own time

His greatest feats were not title wins
Nor his taunts and bragging sins
Inside there was a more humble man
Who stood for the downtrodden in troubled lands
Full of humility he still could sting like a bee

In the end he floats away
A softer man, of a fighter's heart
So shed a tear, for this complex legend
Whose humble beginnings'
The butterfly brought home to his roots

God brought him back to his beginning
Cassius Clay he was… and now lives in eternity
Freed not by name
But by convictions of his
Good deeds


Notes: Know for his sportsmanship and boxing , he was a great man, what should be said is quietly behind the scenes he was a humble man, full of spirit and kind heart, who aided many, without any spotlight. He was fr sure not a Silent One, he was a man who whose actions where even louder than his words!

In Memory of Corey Fazel, RIP

Corey Fazel

Koorosh the Great, Friend

All of my heart
One tear
Or one Monsoon
No amount, no grandeur
Can express the sorrow
Oh yes, I am sad, I am saddened
I am in sorrow
I am swimming in the darkness
I am missing something
That can not be said in words

Koorosh the great was a prophecy
For only now have we seen
The truth of greatness
Not by Victory, but by kindness
We are blessed to have seen
How simple life can be
Love your life
Your family
Your friends
Bring everyone laughter
Create, envision and dream
Everyone who knows you feels special
Your father taught you well
Kindness that transcended generations
In the end
A humble man
No god could make him bitter
He was as he always was and more
A kind man

Only when you remove a tree from the garden
Do you realize
The tree was the garden
The flowers bloomed for the tree
The people sought shade and comfort

Quietly, I weep
For him
For his family
For life

If all great leaders followed his path
What a beautiful world we would have
He inspired
He smiled
Corey, you are missed


Notes: Dedicated to my friend Corey Fazel who just recently passed away before his time. Corey, you will be missed by many many people. It is you with your friendly pertinence that got me to swim, and that alone

Powered by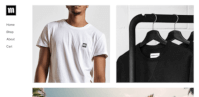 Create your own unique website with customizable templates.