Welcome to the J Ward
J Ward

was an Australian prison used to house the

criminally insane

, located in

Ararat, Victoria

, Australia. I kid you not, google it!

Famous Patients

Mark Tommy "Chopper" Read

– was transferred from

Pentridge Prison

in late 1978 after arranging for a fellow inmate to cut off both his ears. Read only remained in J Ward for a few months before being transferred back to Pentridge.

WARNING THIS PAGE MAY CONTAIN VULGAR LANGUAGE AND POEMS, THIS PAGE IS MUCH LIKE A COMEDY CLUB, SO ONE MAY REQUIRE A TWISTED SENSE OF HUMOR HERE. VIEWER DISCRETION IS ADVISED.

WARNING TO HECKLERS, SHOULD YOU WISH TO BE RUDE, ABUSIVE OR MEAN TO POETS ON CERTAIN SITES, WELL ALLS FAIR AS THEY SAY, JUST REMEMBER YOU MAY JUST END UP HERE! The COMEDY CLUB OF POETRY, AND IF YOU ARE THE HECKLER, NICE TO MEET YOU, I AM JIM JEFFRIES !!
I cant help me self, so now I am gonna lecture you on gun control too, cause I can!


If you havent shot me yet, there is a part 2, feel free

Coming soon, a poem!!!!!!

Powered by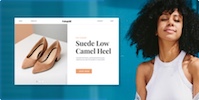 Create your own unique website with customizable templates.