As many know, I try to invite one guest poet a week, and this week, it is Eileen Manassian, She is quite frankly an amazing poet residing in Lebanon, born in Iran, of Armenian decent. It is indeed a pleasure to have her here. She has inspired me, and I encourage you not only to read her here, but to read even more of her poems! For all the poets featured here, just type their names in Google and voila, there they will be!

Eileen inspired me to write a poem called the "Twelve Angels of Beirut" She did this by making me think, and ponder recent events, but most of all, she simply was not afraid to show the human side of needing to be thought of, this my friends is not a weakness, is a great strength, she in fact is her own Knight in Shining Armor! However, I will continue to call her an Angel! God bless!


Powered by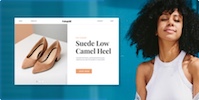 Create your own unique website with customizable templates.