---
What's New!!!!!


Mar 12, 2016 Well for starters this section is new! Here will be a detailed list of changes and updates to the site!

Mar 11, 2016 The Guest Poets section has been expanded! There are more sections including a collaboration section. This will also include twin poems, meaning a poem inspired by me , or a poem I wrote inspired by another great poet!

Mar 10, 2016 New page, in beta testing we had a lot of new features tools on the home page. We have made a "Writing Resources" page just for writers and poets. For now the bottom of this page will also include a few quirky flash games. Enjoy!

Mar 9, 2016 GOOD READS, new book added in blog post.


Mar 7, 2016 We have updated the home page to include some daily content, such as Quote of the day, This day in History etc..








Powered by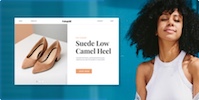 Create your own unique website with customizable templates.