Dec 2016, Main page

Make a Wish

Many a folk are wishy washy

Full of talk and lots of malarkey

Give away your wish

Put aside your dreams

For that of a child who has only

Wishes and ice-cream

Shaved heads and little chances

Of ever having their very first prom dances

Little ones with dreams so big

Hearts taller than the Eiffel Tower

Smiles of wisdom from such small hands and feet

They are doomed and yet never speak of defeat

Each child that brings me a tear

Is a poem of the brave and humans with no fear

Parents will crumble, understandably so

Knowing they will lose such noble young souls

They are the angels that overlook this earth

Wishing only for the next ones happiness at birth

Notes: Dedicated to "The Make a Wish Foundation Canada"

MAKE A WISH CHARITY LINK
Just before the Chicago Blackhawks geared up for a team practice on Friday night, Jonathan Toews invited four-year-old Nicolas Skretkowski onto the ice as his personal guest. Nicholas was there as part of the Make-A-Wish Foundation. Nicholas – who suffers from Wilm's tumor and Strabismus - may only be four, but he's one of the biggest fans of the game – and of Toews in particular.


The Make a Wish Foundation, I thought it best to simply post their missions statement here, however, no words, or poems can express the smiles you see on a child's face, there is no way to do such humanity justice.

Our Mission

The mission of Make-A-Wish® Canada is to grant the wishes of children with life-threatening medical conditions to enrich the human experience with hope, strength and joy.

Along with the national office, eight regional chapters grant magical wishes to children in need from coast-to-coast. Make-A-Wish Canada is an affiliate of Make-A-Wish® International, the largest wish-granting organization in the world, making dreams and wishes come true for more than 350,000 children since 1980.

There are several wish-granting organizations in Canada, and we are often asked about what makes us different. People say, "Why should I give to Make-A-Wish Canada instead of a similar organization?" Click

here

to find out how Make-A-Wish stands out from other wish-granting organizations.
Powered by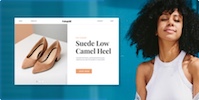 Create your own unique website with customizable templates.